Multilevel Marketing
Godly or Ungodly?



_By Isaac I. Ajisafe
Isaac Ajisafe is a renowned public speaker, coaching expert who is passionate about unlocking excellence in people and organizations. He speaks on the development of human potential, leadership and personal transformation.
He is the Executive Director of SBM BUSINESS SCHOOL. As an entrepreneur and trainer, his contributions to mankind are felt across the nation and beyond.
Isaac has bagged many Awards including 'The Development in Nigeria Merit Award (DINMA, 2012) organized by People, State and Resource Magazine, and National Merit Gold Award for Transparency and Accountability 2013' organized by Teem Magazine.
Isaac I.Ajisafe wrote this book for everyone who still contemplates if Network Marketing is godly or ungodly.
For those who think that it does not worth trying a network business, my story would convince you otherwise.
That led him into writing "Godly or Ungodly?".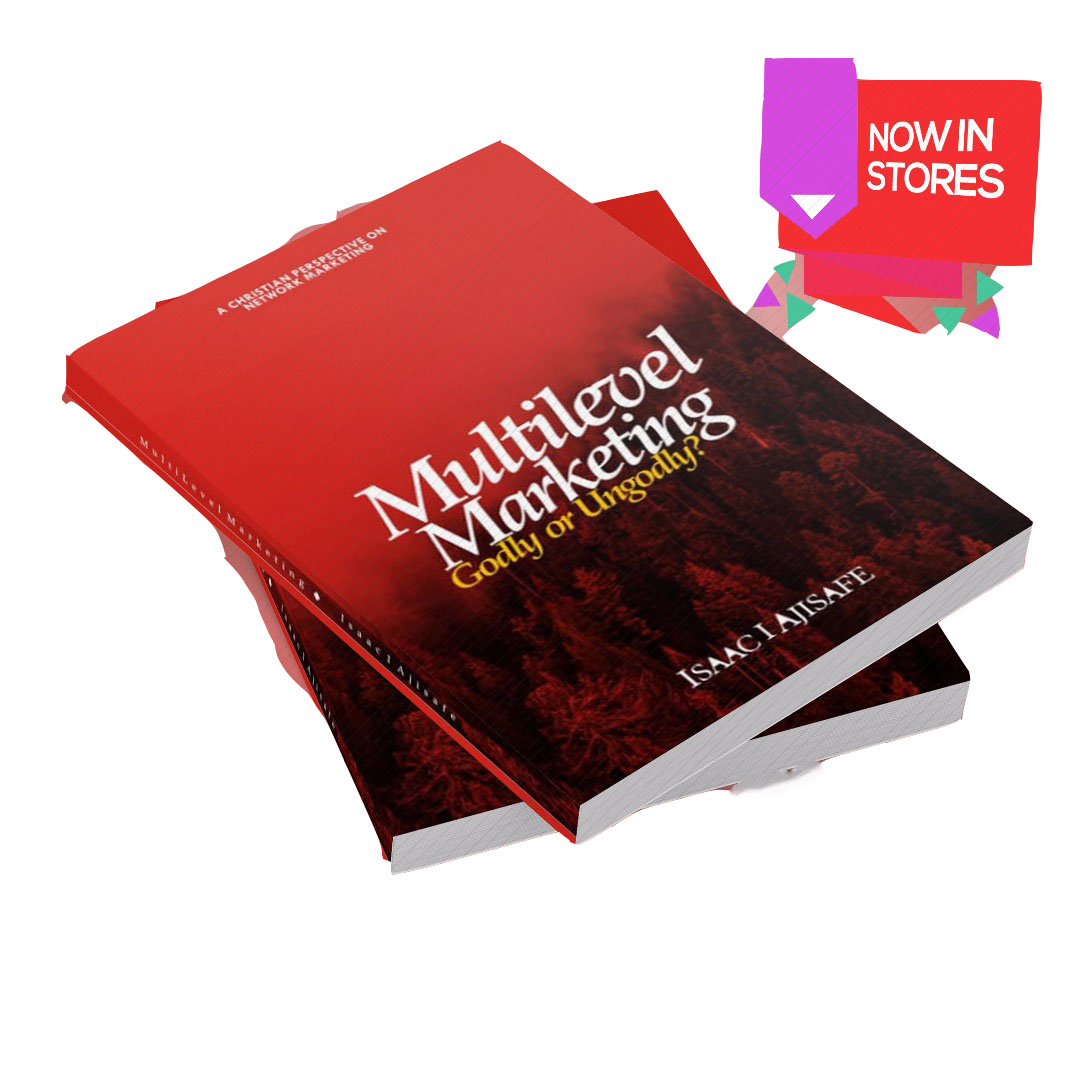 Took me more than 2 years before I could published this book after my previous book
Godly or Ungodly was publised this year 2018 and now , it is available as an EBook format
to give insight to Aficans who gives excuses stating that MLM is not godly and that it is evil.
I am not here to cajole you.
I've recieved lots of inquires about publishing my books online or Digital format.
Besides I'm making enough money from my businesses that giving 1 million people this book will not affect me.
This is the best business book you can ever read as a starter

But I won't be the one to tell you much about this book.
I should sell this life-changing business book to you for #10,000 (28 Dollars)

but I'm giving you for a thousand because it is a need to get understanding.
NOTE; If you take time to read this book, I'm going to give you another business book.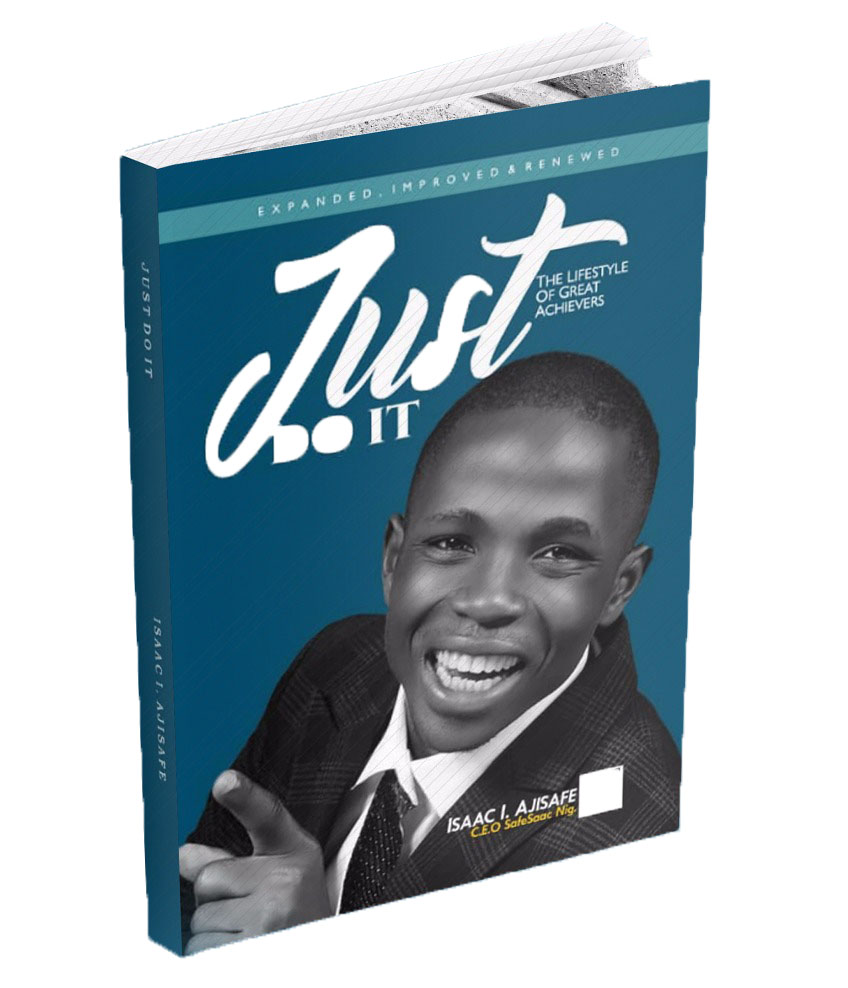 What's Godly or Ungodly is all about?
I wrote this book to help people understand that network marketing is not what most people think it is.
In my journey through network marketing, I had people who told me funny and erroneous things about MLM.
I had all met all forms of rejections that were backed up by religious errors.
I can't do network maarketing because it is evil and a way of taking people to hell fire. You will find answer in this book
This book tell you that there are no excuses, either religious or traditional, for not becoming a network marketer. It about connecting people to opportunities.
The Hidden Truth

Truly, ignorance is the only weapon that devil uses effectively over people.
People complain everywhere about their poverty, yet they reject God-given opportunities to get out of poverty.
This is why a lot of unpleasant financial experiences keep happening to such people.
Several people have several biases and the wrong perception of Multilevel marketing/Network marketing which poses a major barrier in their mind.
I have written this book to address those barriers: these are mostly religious beliefs of people about Multi-Level Marketing that must be broken and removed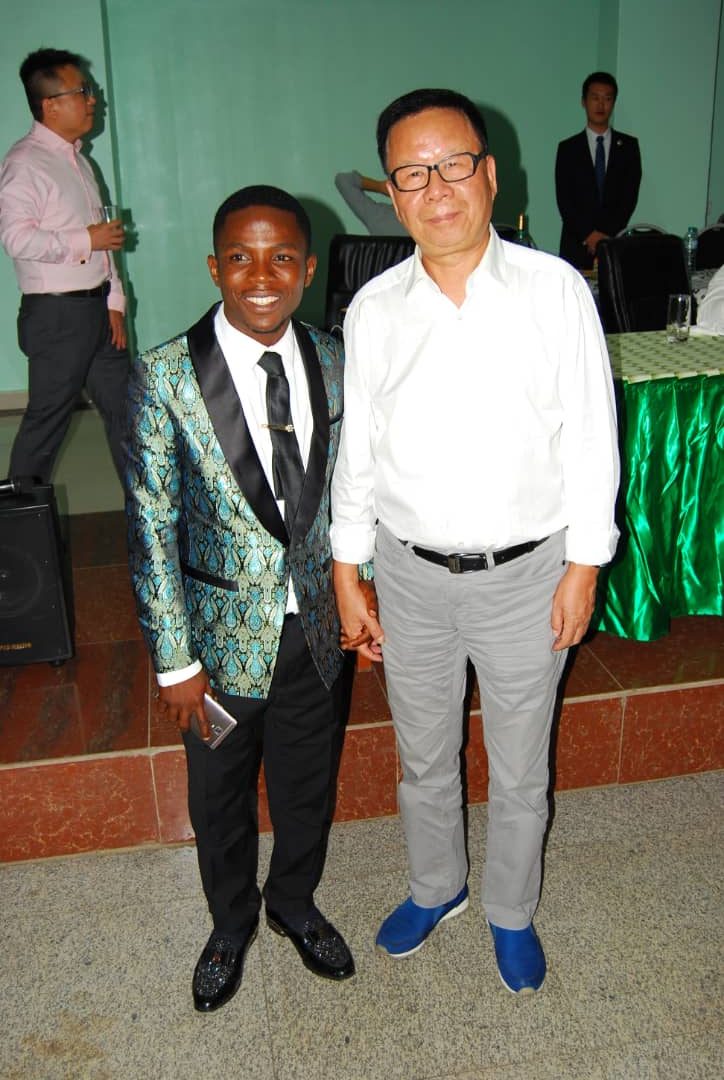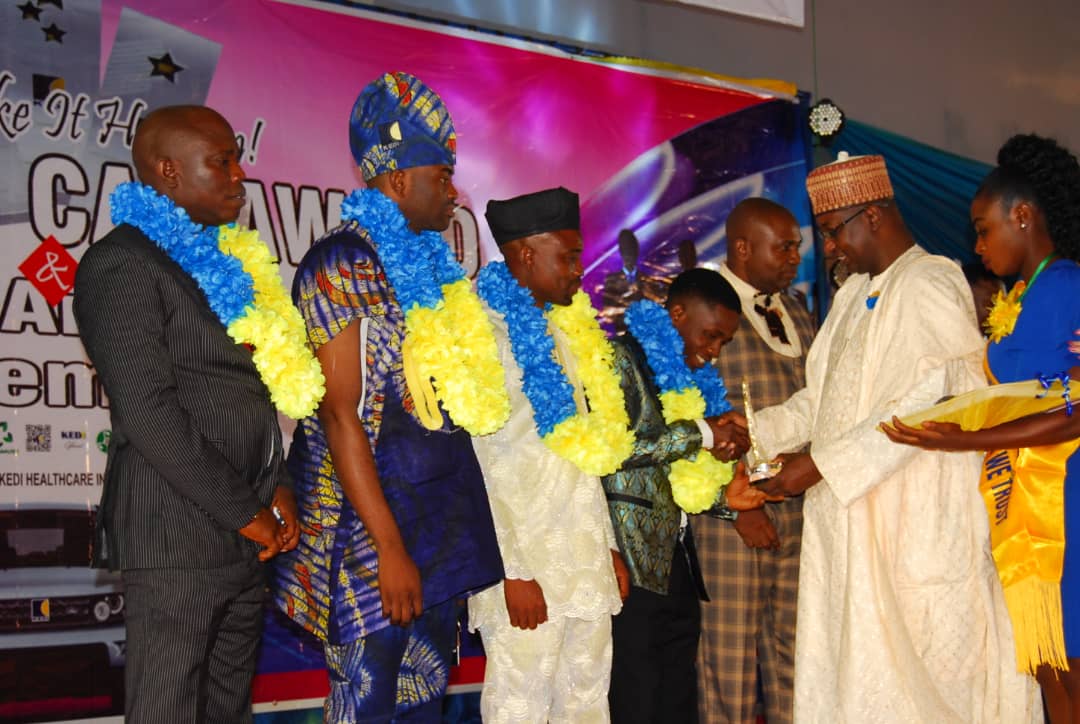 I've been privileged and had the opportunity to meet a wide range of business people ... if I wasn't an entrepreneur.

While this is sweet to say, it will be a fraud for me to promise you that, if you can read my book, you'll become as successful as I am, tomorrow.
Except with spiritual power, no one can disappear in Lagos and appear in Ghana. Everyone has to travel. This book will NOT teach you how to disappear. Instead, it will teach you how to fly.
This book was written to show you how to stop travelling through life with bicycles. This book is to show you how to travel with a Jet.
This book is to show you how to stop working with your single brain and two hands because working for money with your one brain and two hands is like traveling with a bicycle.
This book is to show you how to create wealth. That's travelling with a Jet.
How Much Is Godly or Ungodly?



If you're to go to a traditional school today, hardly can you spend less than a million Naira to get a degree from any of the today's university.
This is a university's degree that will teach you how to sell your brain, time & energy. Unfortunately, most people joyfully pay to learn how to sell their brains, time & energy.
Just imagine if I tell you that this book is #50,000? So many people will think, "But that's very expensive", but these same people will joyfully pay #500,000 for the university's course that cannot even teach them what one page of what this book will teach them.
JUST DO IT comes in the Reading Format Though this book is more valuable than a university's degree, you don't have to pay a million Naira for it.
You won't even have to pay #100,000 or #50,000 as you paid for your university's school fees.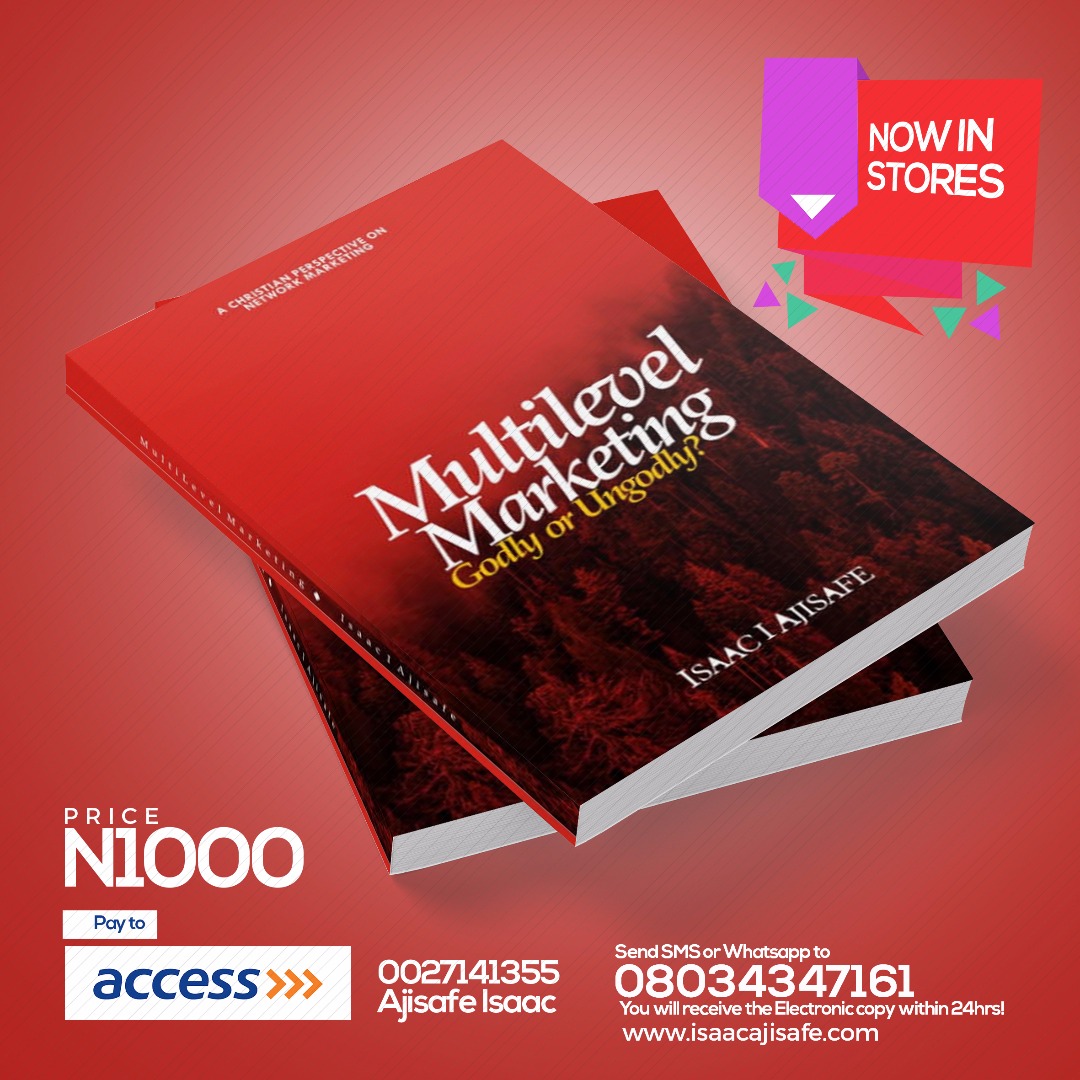 Please Note;
We can change or increase the above price any time from now so if you want to take the advantage of the promo period, do so now.
Pay into this accounts;
Access Bank
Account name;

Isaac I.Ajisafe
You can pay via mobile or internet transfer or via direct bank payment.
Send your Name & E-mail to 08034347161 to get your E-book immediately.
We'll use your name to confirm your payment and send the book to your email address Or WhatsApp Number
If you have any questions, kindly call 08034347161 or send an email to safesaac@gmail.com
Order Online
You can order online from anywhere in the world and choose any of the option presently available.
If you don't still get The Godly or Ungodly 3 hours after sending your email, kindly call 08034347161
Thanks.