[vc_row][vc_column][vc_column_text]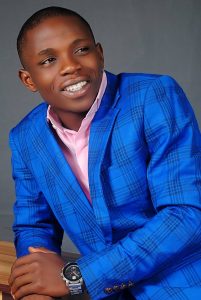 Isaac Ajisafe is a dreamer and financier of good intents, a minister of repute, an ardent and insightful teacher of the word, trainer par excellence, an astute entrepreneur, a published author, life and leadership coach; furnished with humility and simplicity.
Defying the odds of a very humble background, he has twisted the tide as one who converts opportunities to prosperity. He speaks on the development of human potential, leadership and personal transformation.
He addresses thousands of people annually (corporate – large and small, including non-profit organizations) on the subjects of leadership development, personal development, network marketing, personal effectiveness and transformation for business, life and destiny fulfilment.
He manages the affairs of his life as a top profile professional in the Direct Marketing Industry (he ranks among the top 10 leaders in Africa in the company he partners with, many awards have been accorded to his credit including Outstanding Leadership Award 2013; Outstanding Lecturer Award 2013; Innovative Lecturer Award 2015; Best Business Lecturer Award 2018; Man of the Year Award 2018 among others). His dexterity in his endeavors has earned him several bags of honor and awards including 'The Development in Nigeria Merit Award (DINMA), 2012′ organized by People, State and Resource Magazine, and National Merit Gold Award for Transparency and Accountability 2013' organized by Teem Magazine.
Isaac Ajisafe is a Dynamic, Creative and Visionary Leader and Personal Effectiveness Consultant. He is the founder of SAFESAAC Consulting and SBM Business School.
Isaac has contributed immensely to the lives and livelihood of numerous families through various empowerment schemes.
Driving towards his dreams he continues to unveil the secrets to wealth and meaning, and does a good job of passing it down to generations on various aspects of life through published books such as 'Just Do It', 'Multilevel Marketing: Godly or Ungodly', 'The Sure Way to Financial Freedom', 'I am a Saviour', and many more.
His dexterity in public speaking, oratory excellence, blended life of Godly character, mastery of health and wealth principles, has earned him the privilege of being on the stages of many acclaimed conferences, seminars and workshops of spiritual, secular, and business interests in Nigeria, Western Africa and its environs, all year round.
He has since adopted Faithfulness, Loyalty, Excellence and Commitment of Action in a life of utmost devotion to God as his most treasured life virtues.
SBM, as he is fondly called, is a family man who is happily married to the love of his life – Phebian Isaac-Ajisafe[/vc_column_text][/vc_column][/vc_row]